He Wasn't Much for Stirrin Out
rcravy | August 18, 2009
He wasn't much for stirrin' out,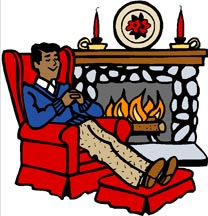 It wasn't his desire;
No matter what the others did,
He was sittin' by the fire.

Same old habit, day by day,
He never seemed to tire;
While others helped to build God's church,
He was sittin' by the fire.

And when he died as we all will do,
They said he probably went higher;
But if he's doing what he always did,
He's still sittin' by the Fire!
– Author Unknown –
We all have that choice, don't we! Our Lord did, too. No sin to be tempted; it's in the decision after all. We must teach, live and preach the Word!
– Bill Powers