Central California Institute of Biblical Studies
rcravy | November 4, 2008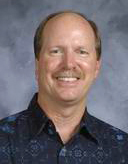 The Central California Institute of Biblical Studies is a ministry of the Woodward Park Church of Christ in Fresno, California. This article was written by Dr. Stephen Powers, the CCIBS administrator.
The first word that comes to mind concerning the benefits of having an SIBI satellite school (known as Central California Institute of Biblical Studies at Woodward Park Church of Christ) is FAITH.
Presently, we are in our 6th year in a 6-year cycle that covers the 40 courses required for the Level 3 Biblical Studies Ministry Certificate. About 2 years into this 6-year cycle I was diagnosed with Level IV Malignant Melanoma. I think we all have wondered what our reaction would be if told by a doctor that cancer was present in our body. I was pleasantly surprised, my first reaction was not shock, not hysteria, but one of complete calm. My first thought was an assured knowledge of my oneness with God, my second thought was concern for my family. Not until that awful moment did it occur to me the complete faith that God had developed in me and the accompanying assuredness of heaven. I can wholeheartedly say one of the main contributors to this absolute faith in Him was the courses we had completed through Central California Institute of Biblical Studies. After surgery and oncology visits every 3 months and now every 6 months – it has been 4 years and no re-occurrence.
As I talk with the men who have been with CCIBS for several years, everyone has remarked how their faith has increased, their intimacy with God has deepened, their biblical knowledge has expanded, and their spiritual life has matured. Those are signs of a successful, God-centered program.

Another word that comes to mind concerning the benefit of a satellite school is FELLOWSHIP.
We meet every Tuesday evening, 50 weeks out of the year, for 2 hours of class-time. The camaraderie we have developed with each other has been worth all the memorization of scripture, the pain of studying for mid-terms and finals, and the myriad of research papers the cruel teachers of SIBI have required of us (and that includes you too, Virgil!). Fellow Christians, a pot of coffee, a package of cookies, a good study Bible, and an SIBI teacher teaching us in the comfort of our congregation's conference room – it doesn't get much better than that!
What has always impressed me about God's word is its power to attract people, no matter what their nationality. On a usual Tuesday night we have Hmong, Cambodian, Black, Mexican, Polynesian, and White studying, praying, conversing, and laughing together – whenever I stop to think about it, it never ceases to astound me.
Another word that comes to mind is PREPARED.
My dad always told my brother and me, "Prior planning prevents poor performance," and an SIBI satellite school certainly does this. Several weeks ago we finished the course, The Book of John, with Doyle Gilliam. One of the assignments for the course was to research whether Jesus is advocating the impossibility of apostasy in John 10:25-29. A couple of Sunday mornings ago, as the elder over the College and Career Shepherding Group and while sitting in class before the beginning of class, I asked if any from the group had seen our teacher. Before anyone answered, I had a rush of adrenaline hit my stomach. The teacher had told me 2 weeks prior that he was going to be gone and asked if I would teach the class – I had forgotten until that moment. Two devotional songs later, with a rough outline of the scriptures and concepts used in the research paper, a 45-minute discussion ensued. It was a successful class but it might not have been if not for the satellite school's requirements for its students.
Another word is INFLUENCE.
SIBI and its satellite school curriculum have a wide circle of influence. Several in our congregation and other congregations borrow our DVDs to assist their quest for a better understanding of God's word in their lives. Men who have agreed to teach a class at Woodward Park will borrow our DVDs to use as the foundation for their study. A ladies class meets on Sunday morning of which I am the de facto Shepherd. The leader uses the SIBI curriculum as her guide and I poke my head in every Sunday morning to see how they are doing, to answer questions, and to lead a Q&A if necessary – that wouldn't be happening if Woodward Park didn't have a satellite school. One of my responsibilities is to schedule a rotation of men to preach at the Shaver Lake Church of Christ (a little congregation at Shaver Lake, a community in the Sierra Nevada Mountains at 5,500 ft. altitude). The list of preachers is comprised from several area congregations and is replete with men who have studied or continue to study with our satellite school.
A satellite school has the WOW-FACTOR!
Six years ago, our first course was Ed Wharton's Distinctive Nature of the Church. After every lesson, when I turned off the television, the students would continue to stare at the TV with eyes wide open and in utter silence. They all, including myself, were mesmerized by the energy and the way Ed explained Christ's church. The most exclaimed word during those 12 weeks was, "Wow!" Another course that has the same wow-factor is Richard Rogers' The Book of Romans. In this 24-week study, Richard and the Apostle Paul are on the same wavelength. At the end of each class we all had smiles on our faces and we continually said to each other, "Why didn't I see that before?"
For CCIBS, the best combination of classes has been Gerald Paden's Sacrificial Systems and The Book of Hebrews. By God's Providence, we started Sacrificial Systems at 7:00 p.m. and a couple of weeks before we started The Book of Hebrews, which was at 8:00 p.m. For about 10 weeks we had Gerald teaching us for 2 hours. As Gerald finished a particular aspect of the Old Testament's sacrificial system we would then hear him explain how the Hebrew Writer, using the Jewish sacrificial system, showed how Jesus was the better sacrifice. The most common comment at this time was, "That makes sense!" – which was always accompanied by a small and knowing smile showing the sense of accomplishment that always comes with learning something new and significant.
Now you know why, for 6 years, we have committed our Tuesday nights to the Central California Institute of Biblical Studies.